How to Accept our Estimate sent you:
To accept estimate that we sent you:
1) Please click on the hyperlink from the email we sent you.
2) This opens the estimate we sent you.
3) Click on the 'Accept' Button as you see here below.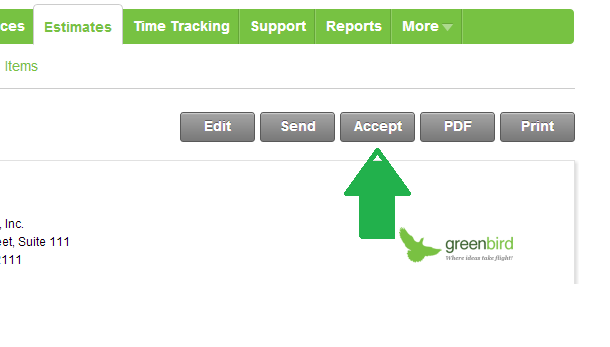 4) If you can't open estimate for some odd reason, please use a different browser and copy and paste the link.
Please feel free to contact us for any questions at 619-393-6680
Thank You for choosing to work with us.