Green Bird Media recently made the upgrade from Drupal 6 to Drupal 7 on our company website, GreenBirdMedia.com. We were one of the hold-out Drupal Design Shops, with a website that had wanted to make the jump straight from Drupal 6 to Drupal 8. After much discussion, debate and eventually deciding that it could cost far more in the long haul, the Drupal Web Design Team at Green Bird Media started the process with a complete assessment. It came down to Drupal 6 will soon be deprecated after the upgrade & launch of Drupal to version 8.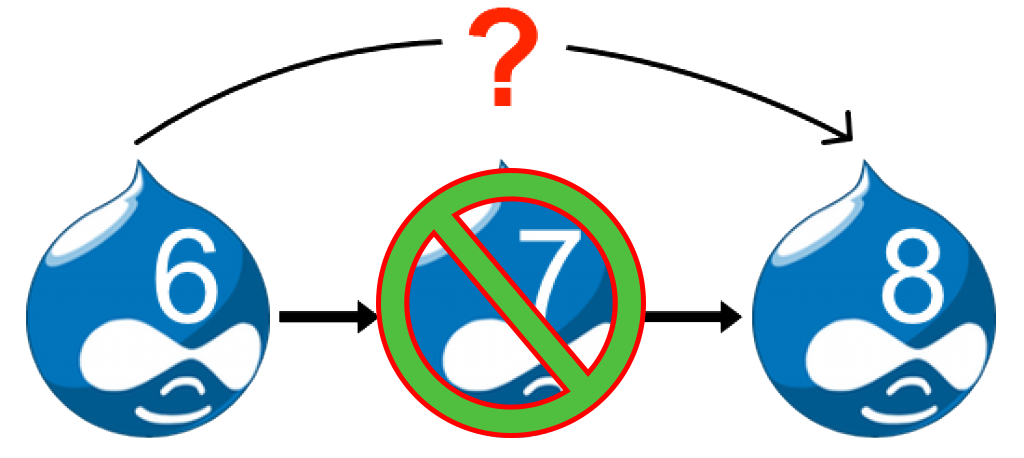 They have announced Security Update support for an extended period for Drupal 6, but the truth was that enough modules are falling off & maintainers are looking forward, not reverse. Also, with as much lead time as Drupal 8 has had, modules have had a long time to port with very little making the move. With this in mind we began the process of upgrading our Drupal 6 to a Drupal 7 website. Here is what happened next.
#1 – Upgrade
The staff at Green Bird Media started this process with the idea of a straight upgrade. We looked at the module changes, wrote a simple script, read and reread the Drupal.org documentation of the upgrade path(s). First try started on an early Tuesday Morning. With coffee in hand, my directories clean & settings ready; we applied the Drupal site files and for to /update.php at described. Wet starts like most module or Drupal updates do, then a plain white screen. View source and there are body tags with no content. Hmm, hit F5 and same result. Hit Shift + F5 and while screen with scrolling errors. We got a 500 error which kind freaked me out because we had followed the instructions to the letter and it was supposed to work.
# 2 – Head Splitting Headache
The Drupal Web Development staff in San Diego started the process a second time with a complete rework of the planning process. Once the planning phase was complete and we were ready to upgrade to Drupal 7! In case of any errors or problems encountered during the upgrade process, we verified the Database had a backup that will be easy to restore the original working website.
So the Dev Team at Green Bird Media reset the database and restarted the process. The most important was to update core and all modules to their latest version of the 6.x branch. This will ensure that the upgrade goes as smoothly as possible. We enabled maintenance mode, removed the settings.php, switched the default theme to garland and then we disabled all contrib modules. This is where things went from bad to ugly and from ugly to something completely new! The errors had more than quadrupled in volume. Errors that didn't even have Google answers, that's when a new conversation started.
#3 – Rebuild or Bust!
After lots of digging, discussing and debating the benefits that could be achieved with a complete rebuild. With a very complex content architecture, a valuable opportunity to evaluate & rework the structure of the information nodes, and a fresh look to how content will be displayed; our Drupal Web Design San Diego Team began designing the new look & feel. Drupal 7 also has a better responsive theme base, better UI & UX, newer functionality, more support and many other benefits to both Admins & Users. In the case of Green Bird Media, our needs were benefitted immensely by the upgrade.
#4 – Ah Drupal 7 Heaven
Drupal 7 brought Green Bird Media a host of updates including but not limited to a Responsive Web Design, Schema.org Micro-data Markup, Performance Tuning and Accessibility Improvements. With all this refinement and reworking of content, we paid attention to the little details that make the new experience at GreenBirdMedia.com a compelling one. Check it out today.