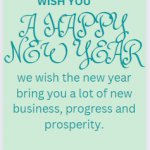 GREEN BIRD MEDIA wishes all clients, well wishes and partners of the business a Very Happy New Year – 2923.
We wish you all a lot of new business, prosperity and growth.
We thank all our clients for the business and your business is very important to us.
Please let us know how we can help you to grow your business in 2023, we would love to be part of your growth.