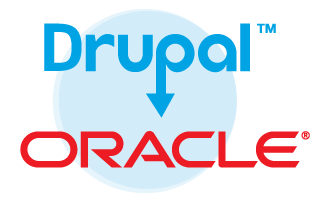 At Green Bird Media in San Diego, we specialize in Drupal and have been working with the platform for about 8 years. Green Bird Media has been a Drupal Organization Member for many years, is active within the Local Drupal Community, and recently launched our 100th Drupal Website Project. Our clients range from small business owners, to Non-Profit Organizations, to Enterprise Level Website Systems.
The IT person running the servers for Clients and Internal Projects, is an Oracle expert with 15+ years of Oracle Database experience. With progressively gained experience over 10 years with Databases, he started as an Oracle Developer, to a Jr. DBA, to a Senior Database Administrator and managing Data Warehousing Projects. Green Bird Media takes pride in announcing that we excel installing Drupal on Oracle Database, combining our expertise in both Drupal and Oracle .
With our extensive Drupal & Oracle experience, we have what it takes to make Drupal run on an Oracle Database seamlessly. We have fine-tuned the process, extensively documented known hurdles and the resolutions that will make this combination of Advanced Technology deliver amazing results.
To Learn More about how Green Bird Media can help your team with installing Drupal on an Oracle Database Stack, please give us a call at 619-393-6680. We are excited about all the possibilities these 2 technologies bring together and would love to just talk to you about it.
Articles on this Technology Integration coming soon.
Articles: