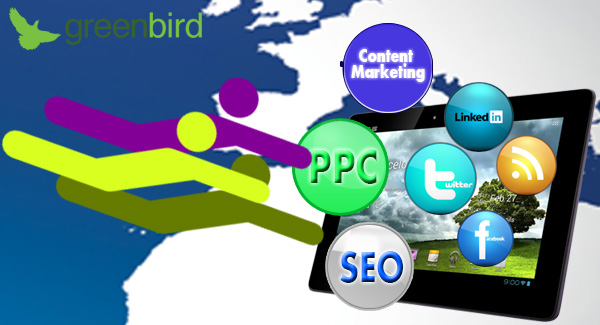 A lot has happened in the last decade, from the way the websites were designed and developed to the way of taking your website on the top with SEO works to entering into Digital Media Marketing.
Basically what people have known from a long period of time in the name of online marketing and search engines to bring their website on top is SEO.
But Digital Marketing, changing the strategy of businesses online dramatically from past few years has emerged out as a fast and furious technique for any website to bring them on the top of search engines with the help of various Digital Marketing strategies like PPC i.e. Pay per click advertising, display advertising on social platforms, affiliate marketing, etc.
Generally, people use to focus more on search engine optimization strategies by selecting some of the relevant keywords associated with the page and start writing beneficial content for it containing those relevant keywords. Content has no doubt been the king always, and it remains so. A bad content on your site can not only ruin your rankings but also it degrades your brand value because this is what you are conveying to a visitor when he enters your site and so each impact counts.
As cited by Wikipedia, "the total advertising revenues for Google in 2012 was USD $43.7 and it rise rapidly with time coming up to 2015". Google AdWords offers the Pay per click or we can also say CPC i.e. cost per click advertising, Cost per thousand impressions/cost per mile (CPI/CPM) advertising, site targeted advertising for data text, banners, high media ads and remarketing which can include local, national & worldwide distribution. The fact that 95% of seekers click on the ads only rather than scrolling down and browsing the sites proves the strength of search engine marketing that it directly catches the eye of the searcher.
Social media has emerged as the connection between SEO and content marketing & serve a balanced combo version of both in front of the user. Search engine ranks a page only when it considers the content written on that page unique and relevant. Google Panda and Penguin updates are always ready to catch their prey – spammy links or poor content.
A very common illusion that misleads people is the thinking that all they want are a good number of followers, more number of likes & subscriptions. Some of the businesses have even tried offering services for building up 100 to 1000 fans or followers. But the actual blow is how much people are engaged with your website or page, to the content shared by you, or to increase the member engagement by interacting with them.
Another common mistake that people often do is posting self-business relevant content always. There have been updates also defining the right ratio between the mixing of content which keeps people engaged to your website/page and to limitize the promotional content. Be accessible to them so that they can raise their concerns, ask questions, gain knowledge on your business, after all social media is first of all of being social.
Green Bird Media, a premier Web Design and Development Company in San Diego, specialised in SEO and Social Media Marketing, has provided successful SEO strategy to its customers by bringing several websites in top rankings of search engine & bestowing Digital boost to a lot of firms and organisations to accomplish their goals & grow from a small firm to a big productive organisation. Are you looking for a boost in your Digital Strategy? Contact us at (619) 393-6680 or mail us at info@greenbirdmedia.com.